SEO-audit-report BY ahrefs
Let's begin with the SEO best practices that you should employ before doing anything else.
Note that these things are unlikely to have a direct effect on rankings. They're just the basics that every website owner should have in the bag.
1. Install Yoast 
SEO
Yoast SEO is a free SEO plugin for WordPress and a few other CMS'. It's useful for creating sitemaps, optimizing meta tags, and much more.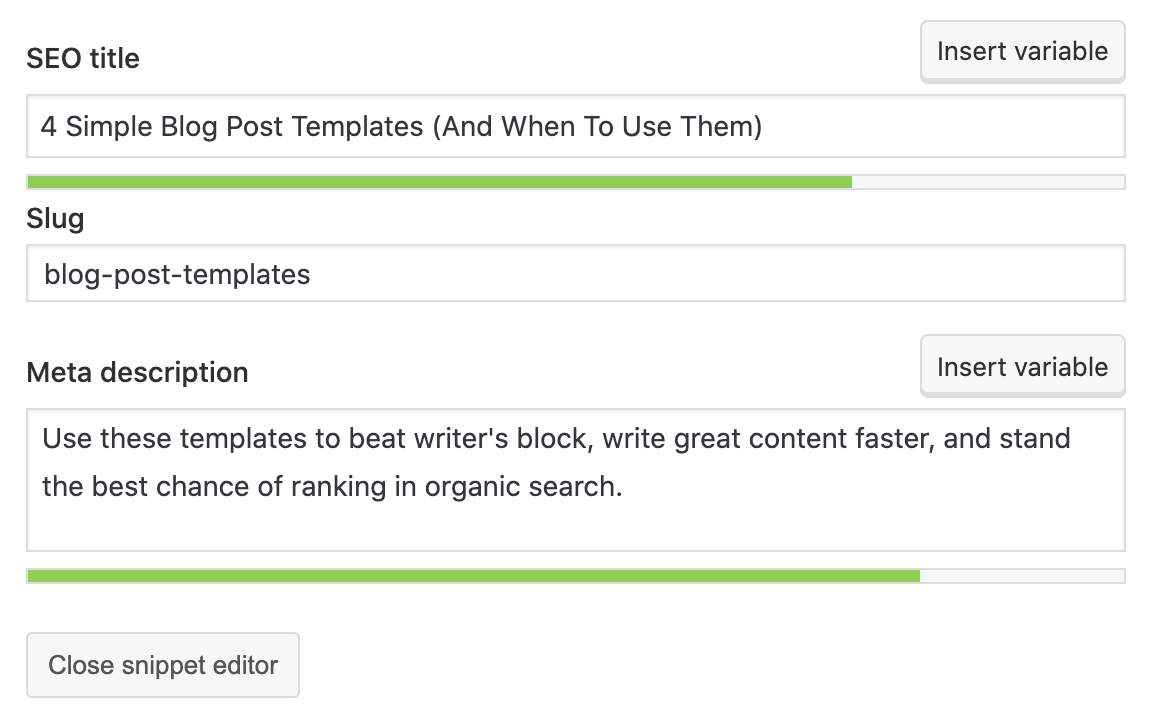 In short, it makes the technical stuff less daunting.
If you're not using WordPress or any other CMS' supported by Yoast, then head over to Google and search for the best SEO plugin for your CMS.
2. Create a sitemap
Sitemaps tell search engines where to find the content on your site so they can easily crawl and index your pages.
Here's what the sitemap looks like for our blog:

You can usually find yours at yourdomain.com/sitemap.xml.
How do you create one?
If you're a WordPress user, use Yoast. If not, Google a generator for your CMS.
3. Create a robots.txt file
Robots.txt is a plain text file that tells search engines where they can and can't go on your site.
It's always good practice to have a robots.txt file, but if you need to prevent search engines from crawling pages or sections of your site, it's a must.  For example, if you run an ecommerce store, you might not want them to crawl and index your cart page.
You can check if you already have a robots.txt file by going to yourdomain.com/robots.txt. If you see a plain text file, then you're good to go. If you see anything else, search Google for "robots.txt generator" and create one.
Recommended reading: Robots.txt and SEO: Everything You Need to Know
4. Install Google Analytics
Google Analytics is a free tool from Google. It lets you see how many people visit your site and how they interact with it.

To install it, sign up and paste the supplied tracking code into your website.
Read this guide (or watch this video for non-WordPress users) if you're unsure how to do that.
5. Set up Google Search Console
Google Search Console lets you track search performance and see which keywords you rank for.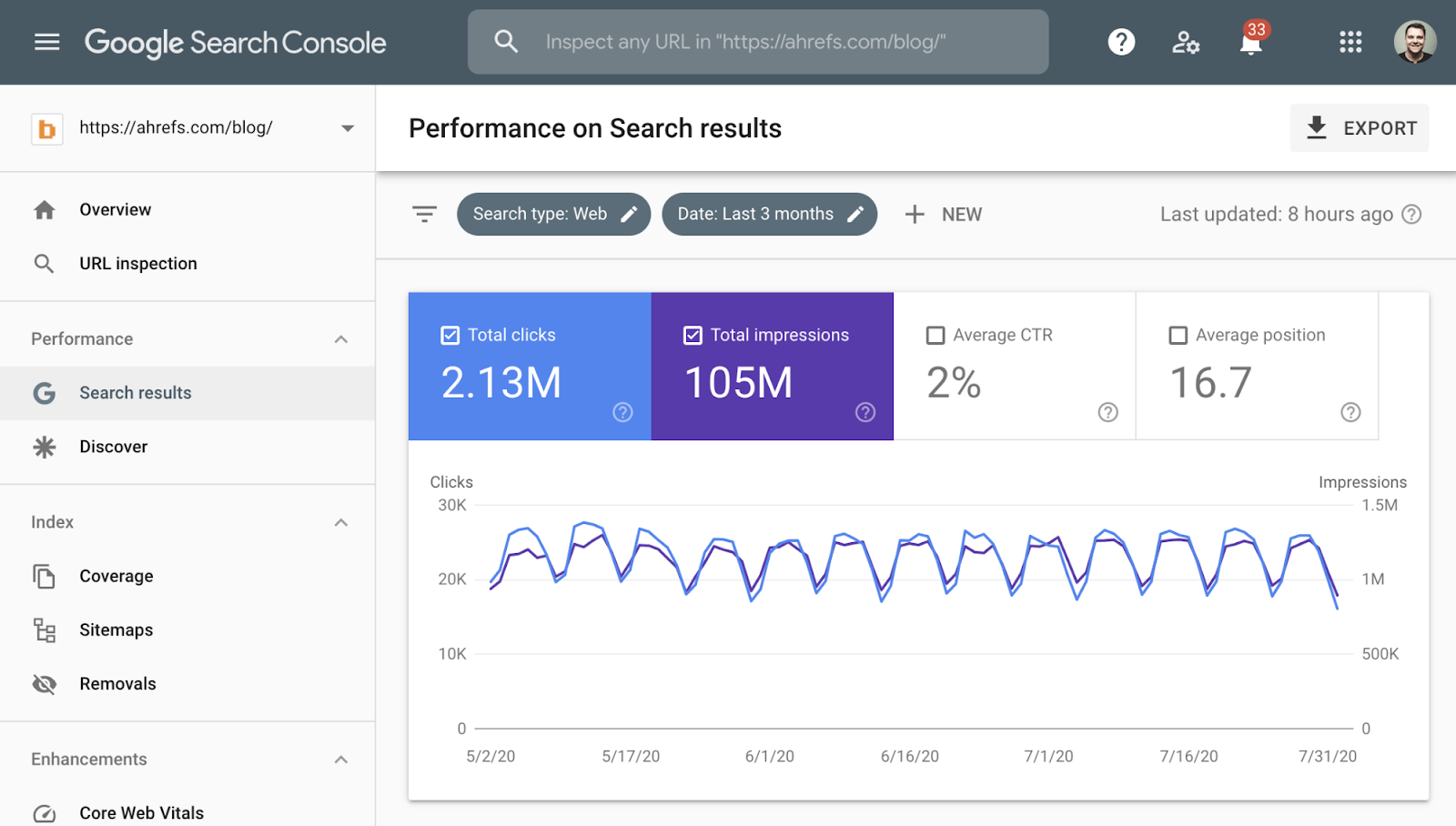 It will also keep you in the loop about on-site improvements you can make.
SIDENOTE.
It's also worth signing up for Bing Webmaster Tools, which is essentially Bing's equivalent of Google Search Console.
Recommended reading: How to Use Google Analytics to Improve SEO Performance
Link Google Search Console with Google Analytics to see Search Console data in Analytics.
You can learn how to do that here.
Keyword research is perhaps the most crucial piece of the SEO puzzle.
After all, if you don't know what keywords people are searching for, how can you optimize your content for search engines?
Follow these checklist items to get off on the right foot.